Metal Edge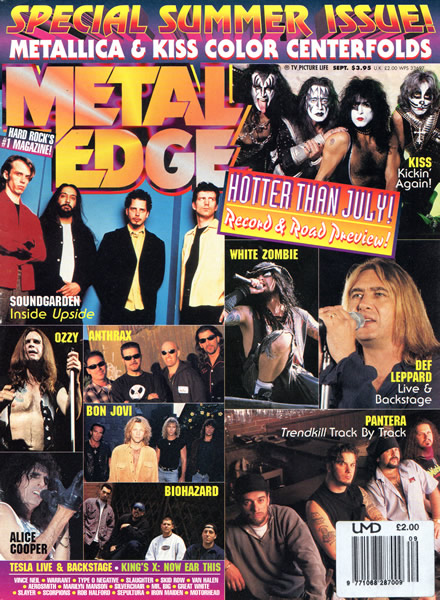 Metal Edge
(September 1996)
Originally Published: September 1996
News Report
Alice Cooper kicked off his current co-headlining tour with the Scorpions with a concert in Cabo San Lucas, Mexico, where he was joined by such special guests as Slash, Sammy Hagar, Rob Zombie, Joey Ramone, and Steve Vai. This show was taped for a TV broadcast (to air on VH1 in the U.S., MTV elsewhere this summer), a home video, and an album due in the fall that will also feature a couple new studio tracks.
---
Metal Edge Asks:
"What was the worst thing that ever happened to you on stage?"
"I stabbed myself in the leg one night with a real sword. Everyone thought it was part of the show. It wasn't."