Kerrang!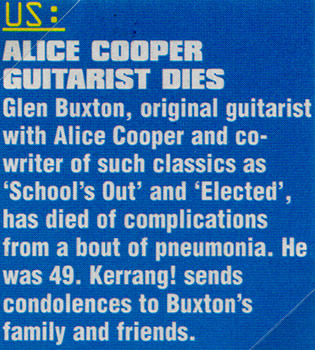 Kerrang!
(October 29, 1997)
Originally Published: October 29, 1997
Alice Cooper Guitarist Dies
Glen Buxton, original guitarist with Alice Cooper and co-writer of such classics as 'School' Out' and 'Elected', has died of complications from a bout of pneumonia. He was 49. Kerrang! sends condolences to Buxton's family and friends.