Baker & Taylor Spotlight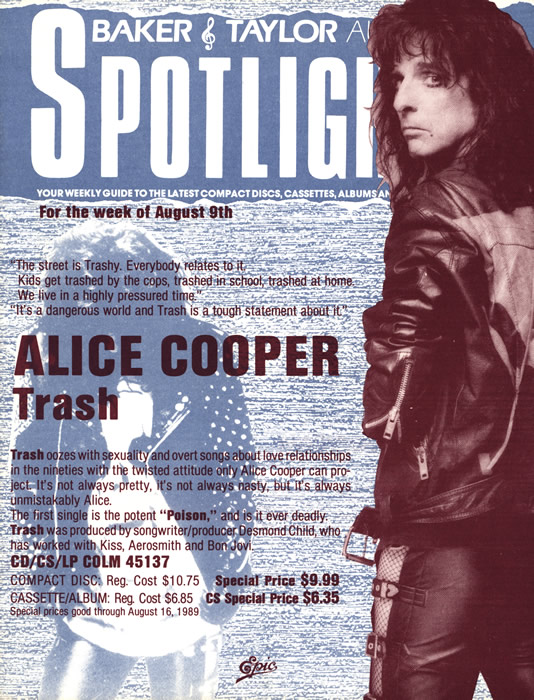 Baker & Taylor Spotlight
(August 09, 1989)
Originally Published: August 09, 1989
Alice Cooper - Trash
"The street is Trashy. Everybody relates to it. Kids get trashed by the cops, trashed in school, trashed at home. We live in a highly pressured time."
"It's a dangerous workd and Trash is a tough statement about it."
Trash oozes with sexuality and overt sogns about love relationships in the nineties with the twisted attitude only Alice Cooper can project. It's not always pretty, it's not always nasty, but it's always unmistakably Alice.
The first single is the potent "Poison," and is it ever deadly. Trash was produced by songwriter/producer Desmond Child, who has worked with Kiss, Aerosmith and Bon Jovi.