Kerrang!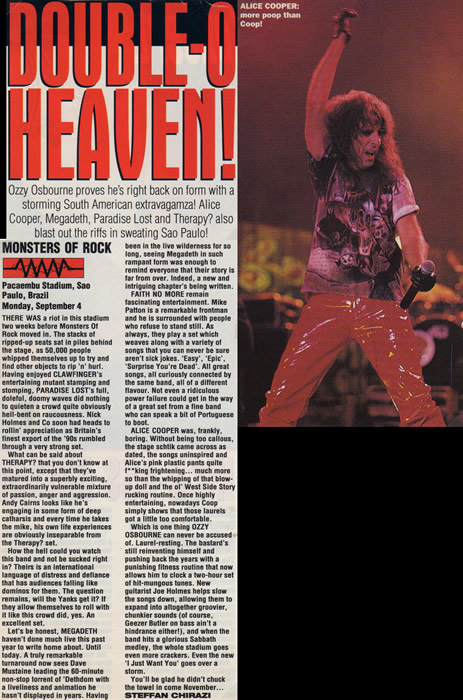 Kerrang!
(October 07, 1995)
Originally Published: October 07, 1995
Monsters Of Rock
Author: Steffan Chirazi
Pacaembu Stadium, Sao Paulo, Brazil
Monday, September 4
....Alice Cooper was, frankly, boring. Without being to callous, the stage schtik came across as dated, the songs uninspired and Alice's pink plastic pants quite fucking frightening...much more so than the whipping of the blow-up doll and the ol' West Side Story rucking routine. Once highly entertaining, nowadays Coop simply shows those laurels got a little too comfortable.