Cash Box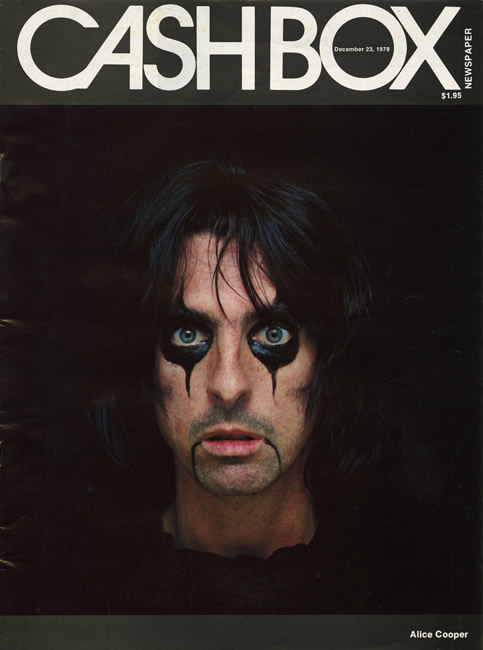 Cash Box
(December 23, 1978)
Originally Published: December 23, 1978
News Report
The recent release of Alice Cooper's album "From The Inside" on Warner Bros. Records marked a major departure from the rock star's past - not so much musically, though, as mentally and physically. The album, which teamed Cooper's songwriting talents with those of lyricist Bernie Taupin, tells the story of Cooper's battle with alcoholism, which caused him to commit himself to a sanitarium.
In a recent Cash Box interview, Cooper said, "The LP is not down. I'm not complaining aobut what happened. Going into the hospital was a great thing for me. Some people find Jesus but I found self-confidence, the self-confidence I had lost to alcoholism."
Musicians appearing on the LP include guitarist Dick Wagner and Steve Lukather, bassist Dee Murray and Leland Sklar and vocalist Kiki Dee, Bill Champlin, Flo & Eddie and Davey Johnstone.
The current single from the album, "How You Gonna See Me Now" is #18 bullet on this week's Top 100 Singles chart, while the LP is currently #100 bullet on the album chart.