Aftonbladet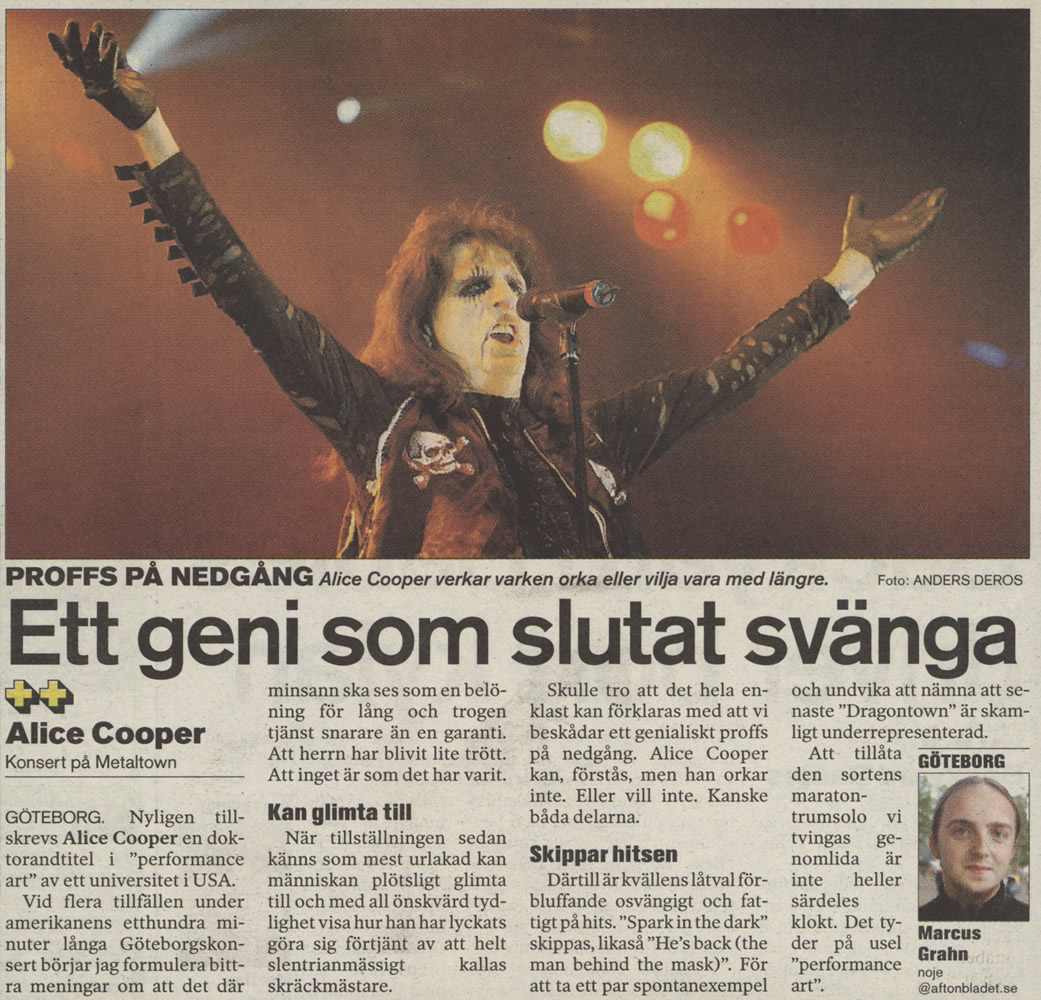 Aftonbladet
(June 20, 2004)
Originally Published: June 20, 2004
Alice Cooper: Concert at Metaltown
A genious that's stopped rockin'!
Author: Marcus Grahn
GOTHENBURG. Recently Alice Cooper was awarded a doctorate's degree in "performance art" by a university in the United States.
On several occasions during the American's 100 minute Gothenburg show, I was beginning to form bitter sentences about it being more of an award for long and trustful duty, rather than a guarantee. That the master has become slightly tired. That nothing is what it once was.
Has the ability to shine
When the spectacle feels most pale the person suddenly shines. With a certain amount of obviousness he shows us how he earned being called The Master of Horror by default.
I'm inclined to think that everything is explained in the easiest way, by describing what we see as a genius losing his touch...
Skipping the hits
To add to this, the evening's setlist is surprisingly un-rocky! "Spark In The Dark" isn't played, neither is "He's Back (The Man Behind The Mask)". Just to mention a few examples and avoid mentioning that the latest album "Dragontown" is sadly underrepresented.
To allow the sort of marathon drum solo we had to suffer through isn't very clever. That points to lousy "performance art".
(Kindly translated from the original Swedish language article by Christian Strandell, September 2010)